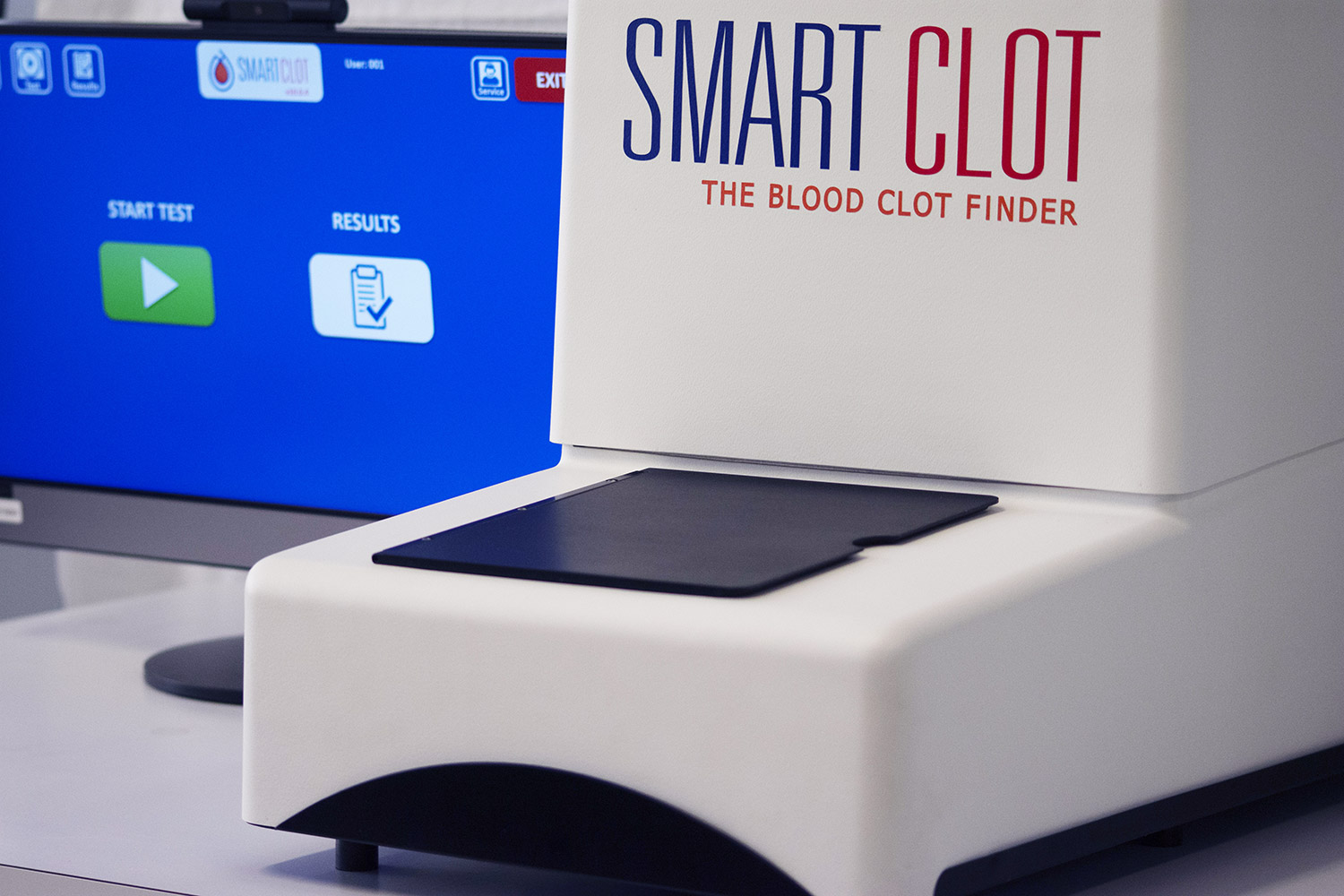 WHAT?
Smart Clot is a diagnostic platform that allows the simultaneous evaluation of platelet adhesion and aggregation and fibrin formation under dynamic conditions.
Smart Clot offers a rapid test using whole blood to allow platelets and fibrin visualization during the coagulation process under microscopy. Quantitative results are provided after data post-processing.
Test using whole citrated blood

Analysis under arterial and venous flow conditions

Quick results (15 min)
Highly specific for platelets and fibrin (monoclonal antibodies)

Real-time visualization of coagulation process

Highly automated
SMART CLOT COMPONENTS
Smar Clot is a diagnostic platform composed by:
WHY?
Smart Clot is used to assess patient thrombotic and hemorrhagic risk.
WHEN?
Smart Clot is applied in routine testing on patients under anticoagulant and antiplatelet therapy and whenever traditional testing cannot allow the thorough understanding of the diagnostic outcome.
WHY SMART CLOT IS DIFFERENT?
Simultaneous assessment of platelets and fibrin
Smart Clot allows the visualization of both key players of the coagulation, offering the complete evaluation of the process while distinguishing the two components in the analysis.

Real-time visualization of the process
The device gives the opportunity of visualizing images as the yesys run, allowing for a qualitative analysis that can be used together with the quantitative one.

Analysis under controlled flow conditions
Smart Clot test enables the analysis of blood clot formation under dynamic flow conditions.

Results not depending on platelet count and hematocrit values
Share